Even though the golf season is in full swing, you may still experience a slow time on your tee sheet! Here is a simple tip to make the most of your tee time slots using online specials.
Look through your tee sheet or tee time reports and identify "slow" times. Create an online tee time special for that specific day or afternoon and market it! Push it on social media, send it out in an email, or shout it from the rooftops.
It's incredibly easy to set up in foreUP, but your Account Manager can teach you how in under 10 minutes if you'd like some support!
Below you will find instruction on how to set up. Contact us if you would like guided support!
---
How to Create an Online Special in foreUP Golf Software
Identify slow times on your tee sheet. You may even know your "slow" days or times already!

Reports to run: "Tee Times by Day" in New Reporting. It's best to run this for a period of at least a month or two to really identify a trend.

After identifying a slow time, it is time to create an online special! The online specials are only valid if booked online.
To do this, navigate to:
Settings
Online Customer Portal
Online Reservation Settings
This is what the page looks like: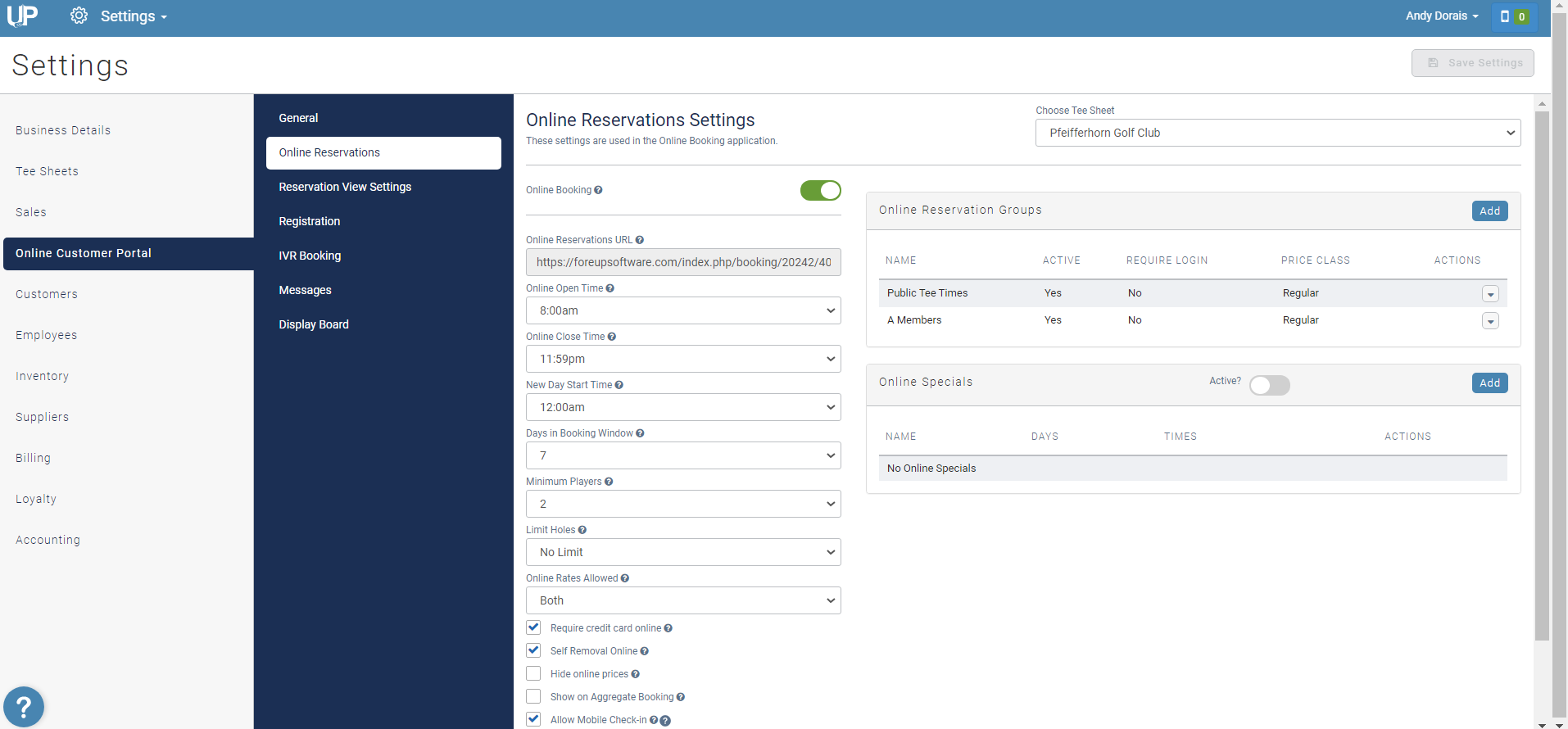 Next, turn "Online Specials" on and click "add." This will then open a new window: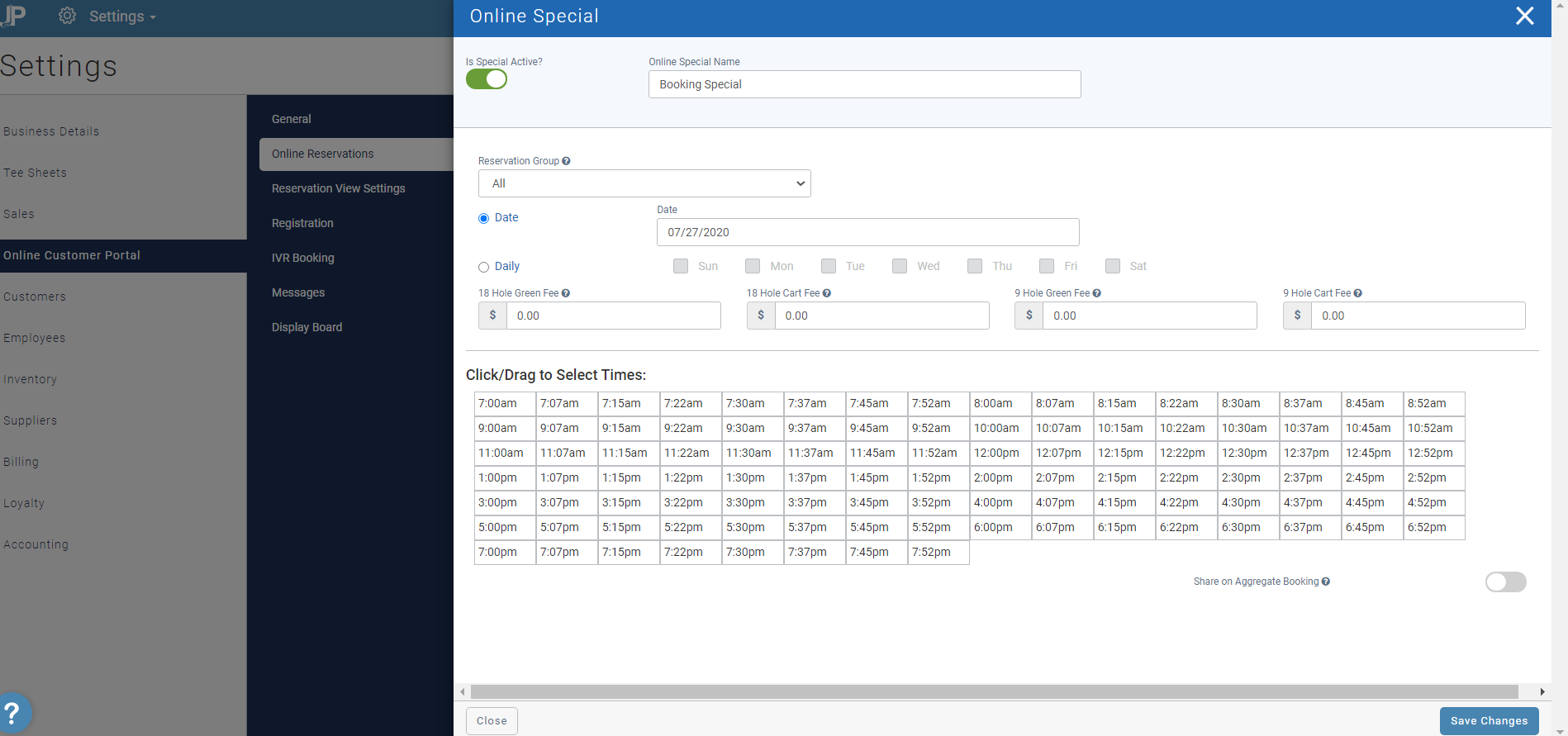 Here, we can name our special, adjust reservation groups this special applies to, tell foreUP when we want the special to be valid, and set our rates.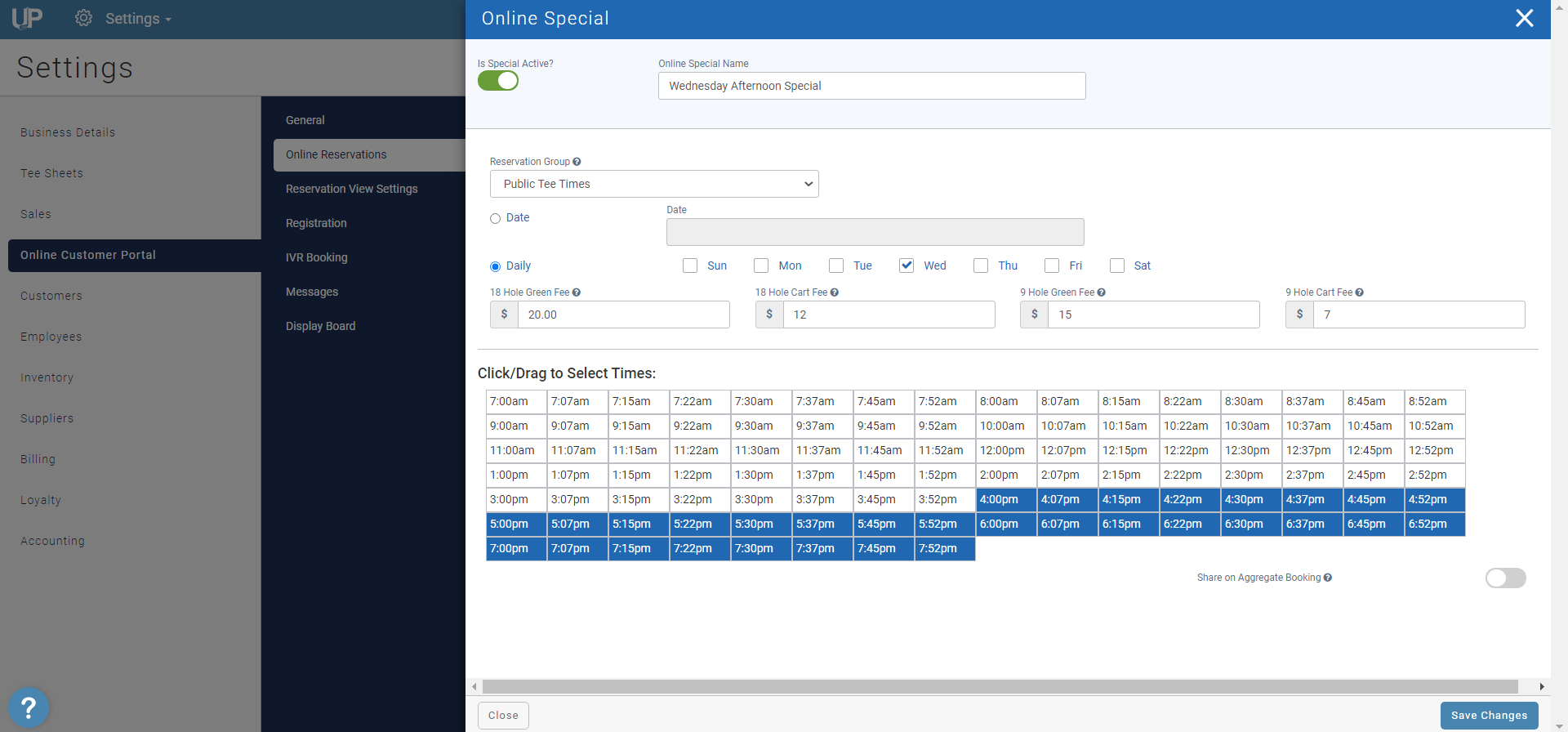 Click "Save Changes," and you are all set! Anytime a customer visits your online booking, these rates will show as discounted.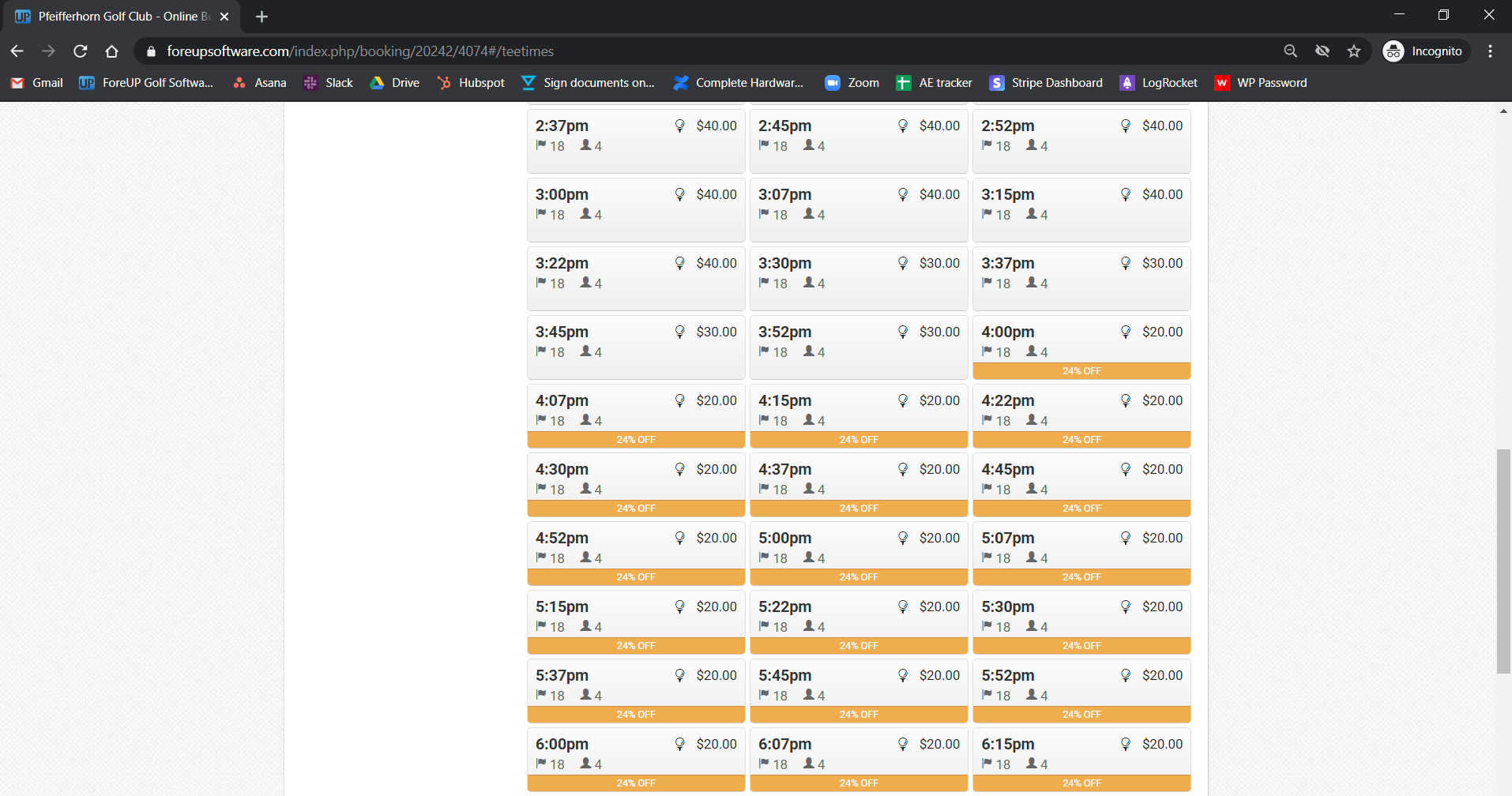 Any time a new online special is created, it is much more effective to send a marketing campaign out, informing customers of the new special and inserting a link to your online booking!
If you do not have access to marketing, please reach out to your Customer Success Manager.
A couple of important notes:
Both 9 and 18 hole rates will need to be set! If you only want to adjust the rate for 18 holes, you still need to put in a value for 9 holes. You would simply need to put in your regular 9 hole rate.
If you make this special daily, it won't go away on its own! It will either need to be deleted or inactivated.