Let's start by clarifying the term "Social Influencer": Influencers are users of Instagram or other social platforms who have an established credibility within a large audience, and who are then able to easily persuade (or "influence") others to use products by virtue of their trustworthiness and authenticity.
Some examples in the golf world include the PGA Tour, Greg Norman (@shark_gregnorman), Tiger Woods (@TWspot), Colin McCarthy, PGA (@colinmccarthypga),and Paige Spiranac, (@_paige.renee).
Why Influencer Marketing
When you look at the stats below, it makes sense why influencer marketing is a popular tactic to drive sales and occupancy:
Influencer marketing is most likely impacting your social media strategy, PR strategy, advertising strategy, and customer conversion strategy already. But these aren't the only areas of your marketing stack that influencer marketing can be used to amplify your brand's message and reach.
Here's a list of influencer marketing use cases that will help your drive marketing results:
Brand awareness and reputation

Brand advocacy

PR outreach

Content marketing

Digital advertising

Social media selling and marketing

Lead generation

SEO and website traffic

Customer acquisition and retention
Your brand's influencers are users who employ your brand hashtag, who have the largest number of followers. These can be gained organically by interaction or through paid channels (i.e. you can pay an influencer to promote your course, product, etc.).
Your ideal social media influencer is someone who already shares content similar to your style and tone and has similar values as your brand. This is also true of one of your ideal customers.
Make sure that the influencers you are looking at are:
Authentic

Relevant to your customers

Have an engaged and loyal audience

Have a positive reputation

Have a style and tone that matches your brand

Active on social media and post frequently
Remembering who your favorite influencers are or looking for the perfect influencer can be overwhelming. We suggest using these key tools to help keep you organized throughout the process.
Tools to Help You Find an Influencer
BuzzSumo
This is a great influencer marketing tool that can easily help you find true influencers. BuzzSumo can be used to search and quickly identify high-quality content that performs well or can also be used to find your ideal influencer.
Keyhole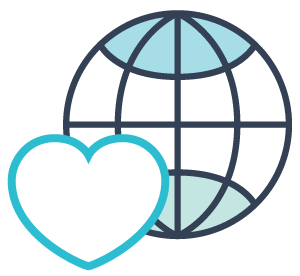 Keyhole is an influential marketing platform that tracks the most influential people that are engaging with your brand, and promotes your content to increase your brands reach.
The hashtag tracker feature performs best with Instagram and Twitter.
An easy influencer marketing strategy is a simple hashtag search that helps find any brand advocates that are already posting about your industry, brand, or competitors online.
It tracks all of the following stats for hashtags:
Reach

Impressions

Number of users

Number of posts

Number of followers

Average number of reposts

Average number of likes
Organic Influencers
How do you build a relationship with Influencers?
Every business can benefit from creating buzz about their facility, brand, or product, and influencers help do just that. Influencers help build credibility by displaying diverse forms of social proof.
One of the most important steps to building a relationship with your ideal influencer is by putting out a ton of high-quality content on social platforms. You can never have too much content!
Remember to properly optimize the content that you create. You want to make it easy for a social influencer to discover your content, share it with their followers and integrate it into the details of their online footprint.
Some awesome ways to build a relationship with an Influencer:
Create addictive content

Analyze and study their needs

Like their posts on social media

Follow them on social media

Comment and engage regularly with their content

Be genuine and respectful

Share their content online

Ask them to contribute a guest post on your blog
Regardless of whatever initial strategy you use, you'll probably need to initiate contact with them. Send them a Direct Message via Instagram. Share with them who you are, what you admire about their posts or content, let them know that you share a common interest or passion with them, such as growing the game of golf. Let them know that you were wondering if they would be interested in being an Instagram influencer for you and your brand. It doesn't cost you anything to ask them the question and then you can go from there and see where it leads. It's a good idea to reach out to several people or accounts that you would like to have an influencer relationship with.
Incentives
After you build a relationship with your influencer you might have to offer an incentive to get them to agree working with you.
Some incentive ideas are:
A monetary bonus in exchange for the endorsement

Offer to send them a swag bag

Offer a discount or give them something free from your facility

Give exclusive access to a product that hasn't been released yet
Not all brand influencers want to be paid with money. There are a few other ways to have influencers share your brand without having to pay them a big chunk of money.
Other Ways to Pay Influencers
Help shape their image

A year free of product or services

Create quality content for their audience

Help grow their audience and influencer outreach

Discount codes that are exclusive to their following

Offer to give them swag for a giveaway

Offer experiences (trips, events, travel, etc.)
Once you have established your relationship with your favorite influencers by communicating through social media platforms, it's time to shift your engagement to a more direct manner. Send your influencer a personalized email.
In your email you could say something like:
"Hey there! I loved your latest post on XYZ. I really enjoy all of the high-quality content that you share on social media! I am ______________ and am in the ____________ industry! I think we share a lot of similar interests. I would love to connect!"
Paid Influencers
How do I get an influencer?
You can either start with trying to organically develop relationships with individual or brand influencers, people, and accounts that you follow, or you can reach out to a marketing agency that already has established relationships with influencers (ie. Swing by Swing Golf, Golf Stars Agency).
Sometimes using a paid influencer can get a little pricey so you should look at people you already follow or follow you that have large followings, partnership brands that you have relationships with already, other businesses in your community, loyal customers, or local PGA pros. Also, don't forget the influence of your employees and your family.
How much does a social media influencer cost?
On average per Instagram post it is $0.14 for every engagement, Instagram video is $0.16 for every engagement, and for Instagram Story it is $0.06 for every view. For example a post with 1,000 likes on Instagram would cost an average of $140. A post on Instagram can be as high as $1,000 per 100,000 followers. However, keep in mind that there is no simple formula for establishing X amount of dollars per X amount of posts; in most instances, its calculated on a case-by-case basis.
Influencer pricing typically varies greatly and takes into account the following:
The number of posts you want

The type of post (image, video, audio, story, etc.)

The amount of effort needed from the influencer (Do you provide the image/video or do they?)

Where the ad will be promoted (Will it just be on the influencers account? Are you cross-posting it? Will you be using it in other efforts?)

The number of fans and followers the influencer has

The amount of engagement that their posts generally receive

The fit of the advertisement with their brand and following
Most influencers set their own rates unless they use a platform like AspireIQ or Tapinfluence that sets rates for them.
How to incorporate their help.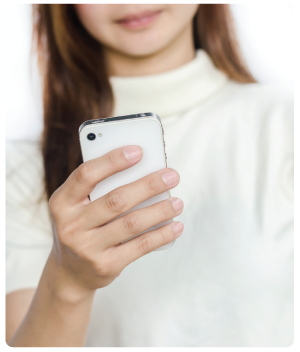 You could have a simple agreement where they would agree to like your posts, make a comment, mention you in one of their posts, or even better share one of your posts. You, in turn, would agree to do the same! In the beginning you may need to send them a quick DM to remind them of your agreement and give them a schedule of your posts if you know the day and the time or shoot them a quick message the same day of your post giving them a quick heads up so that they can quickly like and engage with your post.
Once an influencer partnership is established come up with a few simple guidelines such as what hashtags you would like them to use, tags, and or locations. Maybe include established days of the week and times of the days for the posts.
You'll want to share info about upcoming events, content, and messages about your business with them in advance, and let them put the posts into their own words so they can authentically share with their audience.
Companies both big and small are realizing the power of building relationships with influencers. It is especially important when you are looking to build your brand credibility, it's important to find organizations and people you can align with.