30 Minutes to Up and Running
As you look toward the tech world for help running all your daily operations, it's high time to join the world of Facebook for golf courses. You only need about 30 minutes to breeze through the setup process and get social media working to promote your business. So, what are you waiting for? Simply follow these simple steps to get a Facebook business account for your golf course up and running.
Create Your Business Page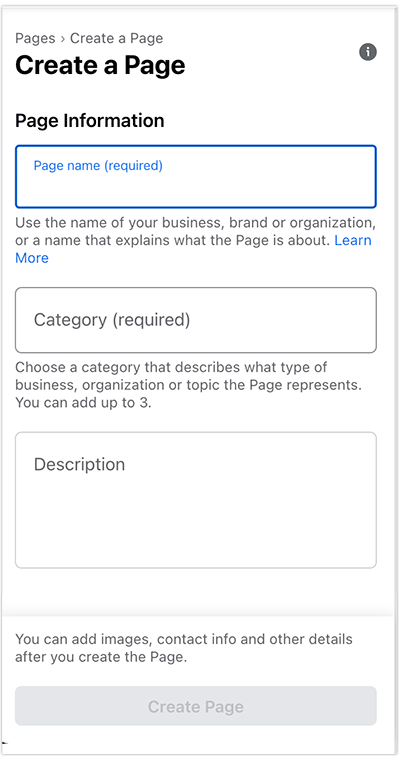 You will create your business page by logging into your personal Facebook account and clicking the '+' button on the top bar. Select 'Page' from the dropdown menu to go to the creation tool.
Within that tool, you will need to type in the full name of your business into the 'Page Name' field. Then, select the 'Golf Course & Country Club' category, so that the system can accurately list your company. You can add up to three categories, so feel free to select any other relevant descriptions—for example, you might add 'Restaurant' if you have a restaurant or eatery on site.
Before you leave the 'Create a Page' tool, you'll need to input a short description of your golf course in the 'Bio' field. You only have 100 characters, so keep it short and sweet.
You will only benefit from including your course details, amenities, and ideal skill level, so be as detailed as possible. Skip the location and website URL since it will already display below your bio when visitors hover over your business name. Once you have all the fields filled out, click 'Create Page' to move onto the next step.
Upload Your Images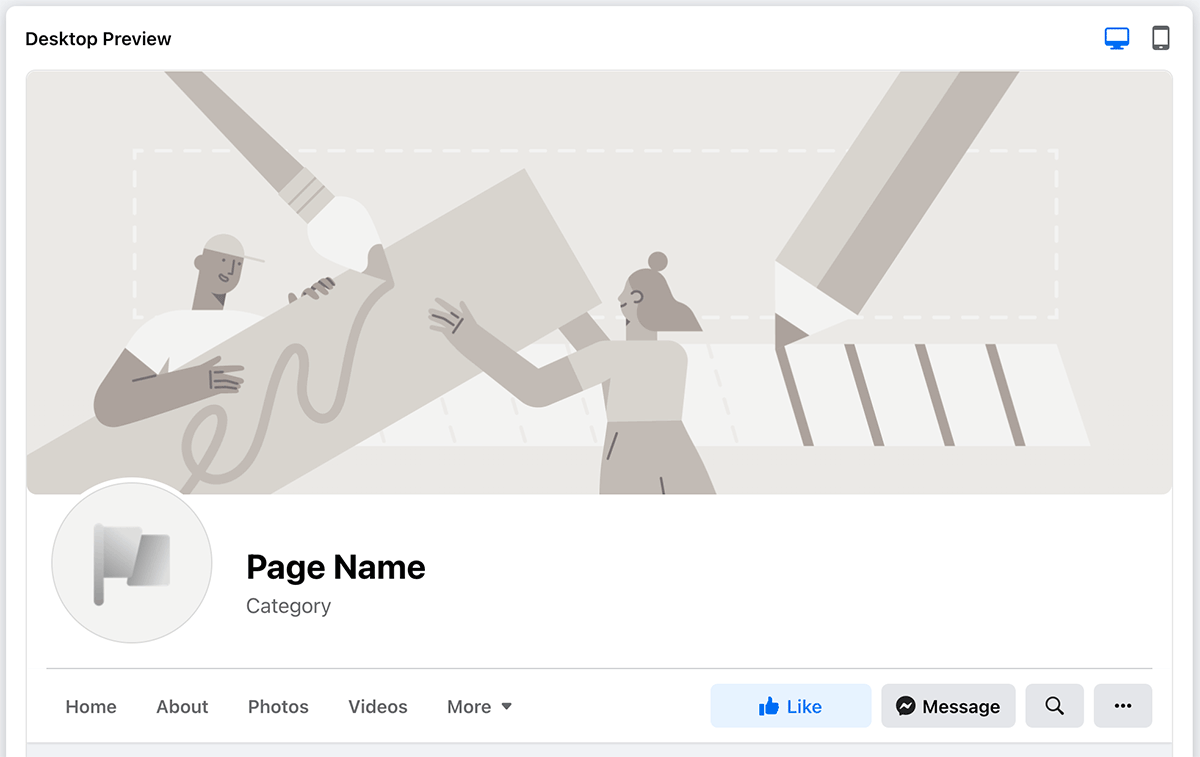 On the next page, you'll get to add your profile picture and cover photo to personalize the Facebook business page. The profile photo goes in the circle above your business name, while the cover photo serves as the header background.
A logo works best for the profile photo, so visitors can immediately tell what your page is all about. Use a high-quality image file and make sure that it is 170 by 170 pixels. Use your mouse to center the photo in the frame before clicking 'Save.'
The cover photo lets you show off what makes your course special. A picture of a pristine fairway works well, as does a photo of a pro golfer putting their ball across the green. No matter what you select, it needs to be 820 by 462 pixels. Move the picture around to perfect its placement, and then click 'Save' to finish.
Set Up Your Booking Link
To set up your booking link, look for the blue "+ Add Action Button" icon beneath your cover photo. Select 'Book Now' from the dropdown menu, and then select your booking tool from the list.
You'll then need to connect the tool to your Facebook page to continue. From there, it's just a matter of adding your services and linking your calendar.
If you prefer to have your customers call or message to make their reservations, you can select those buttons instead. Follow the prompts for your link of choice and then hit 'Save' to set up your custom button.
Personalize Your Notifications
In order to keep tabs on what's happening on your golf course business page, you need to personalize your notifications. To do that, click on 'Settings,' and then go to the 'Notifications' tab. From there, you should allow notifications, so you get a message anytime visitors interact with your page.
Look through the menu to see which actions you want to know about, such as:
Check-ins
Messages
Mentions
Reviews
Likes
Shares
Followers
You'll also need to decide if you want your notifications to come through email, SMS, or just on the dropdown bell tab on the website. After making your changes, just close the tab and it will save your preferences.
Publish Your Page
With your business info and images in place, it's time to publish your page. To do so, just navigate to the section above your header and click the 'Publish Page' button.
Once you do that, your page will go live and be visible to all Facebook users. Your golf course will come up in all your category listings and in search results to help connect you to your target audience.
Create Your First Social Media Post
When it comes to Facebook for golf courses, you can't just set it up and forget about it. You need to keep posting once or twice a day to engage with your target customers and drive them towards visiting your course. By posting daily, you'll also keep your page live and fully functional.
To create your first post, think about what you want to share with your audience. Did you recently renovate your course? Or maybe you have a new product in the pro shop? Whatever it may be, hit 'Create Post,' and then grab a compelling image and upload it into the open field. Then, type up a short blurb and click 'Post' to put it on your page.
Feel free to share videos of your golf course and events plus even more photos to increase interest in your page and gain followers fast. Before you know it, you'll have tons of people engaging with your Facebook page and flowing onto your course in hopes of hitting a hole in one.