This year's PGA Merchandise Show begins this week and we couldn't be more excited about it. foreUP will be at booth #3909 during the whole show, and we have some new technology to show you that will drive your business more than a 975D drives your game.
Here are the TOP THREE reasons to make your way to our little island:
1) Updates to maximize revenue on the tee sheet
We take our customers' needs very seriously and we understand how important increasing revenue is. For this reason, we are focused on optimizing revenue on the tee sheet. The three updates we think will make a real difference are:
Back 9 Booking
We've added the ability for courses to activate online booking for their back 9. This will allow you to guarantee additional revenue on your tee sheet. This feature will be especially useful for courses that would like to sell 9 hole – back 9 tee times for the first few hours of the day, before the first 18 hole tee times make the turn to the back 9.
Online Booking Time Frames
Next, we are adding the ability for courses to schedule online booking timeframes. This means that courses will be able to create custom online booking settings for different times of the day and week. For example, let's say that a course is very busy every Saturday morning. With these settings, the course can limit online booking to foursomes only, 18 holes only, and cart only until 1pm. Then after 1pm, they can loosen up the settings to allow for 9 or 18 hole bookings, walking or riding, with or without a cart. This feature allows courses to maximize revenue during their busiest times.
27 Hole Rotation Management
Lastly, we are adding 27 hole rotation management. This feature will allow courses that have 27 holes (or more) to set up rotations between each 9 hole course.
For example, on Monday they can have a rotation where Course A re-rounds to Course B, Course B re-rounds to Course C, and Course C re-rounds to Course A. On Tuesday they could have a completely different rotation. Once the rotations are set up, tee times will automatically re-round to the correct course on the tees sheet and on online booking.
2) Redesign and optimizations to Food and Beverage
In 2019, we had the opportunity to listen closely to the needs of our restaurants. After countless calls and visits, we executed on our plan to update our Food and Beverage module. Based on our research, our focus was to increase the speed for servers using the software.
We added many features, but a few of those are listed here:
Tab System that allows easy access to for bartenders and servers to update tickets

Quick Payment System that eliminates unnecessary clicks

Improved layout and design

Item Search

Quick Bulk Discount

Employee Z Out Receipt that gives a quick view of totals, including tip totals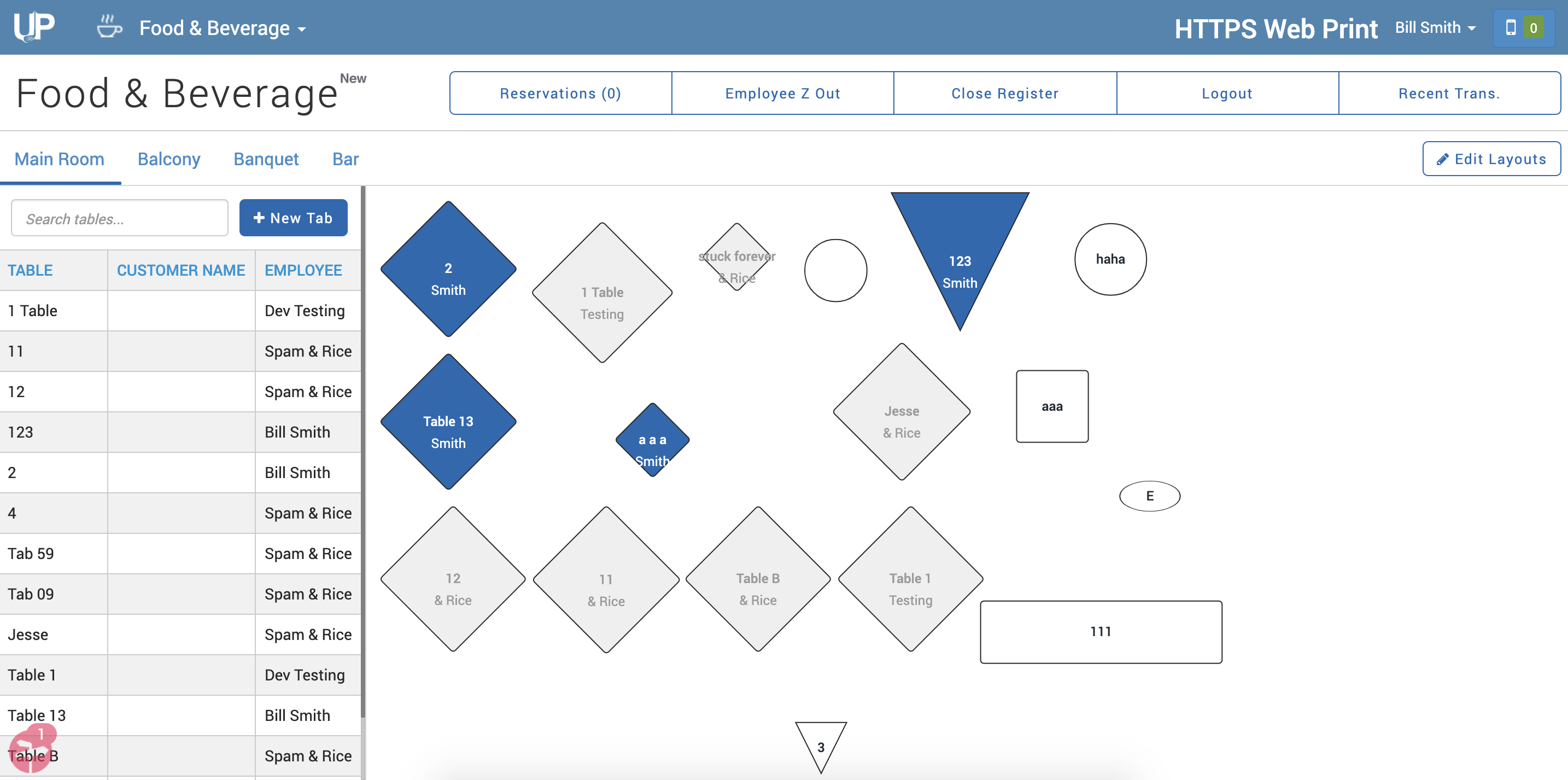 And more!
We'd love to show off these features live in action, so come on over! 
3) Memberships – Subscription business model for golf
Memberships/monthly dues are not new to the golf industry, but they are somewhat new to the public golf space.
You may have season passes which give a guest to golf at a discounted rate for a large sum upfront, but this upfront cost may be a deterrent for new-age golfers. That's where foreUP steps in, with a membership/pass system that goes where no membership system has gone before.
Long gone are the days when your customers have to drop big bucks on a season pass, which—in turn—only lasts 2-3 month. With foreUP's subscription program you can collect monthly, recurring revenue throughout the year, with the ability to set all the terms and stipulations you require.
For example, a customer may be required to be a member of your 'club' for 3 months before they can cancel or remove their memberships preferred payment method. Customers are able to purchase or cancel on their own from your online store.

This new system empowers your team, not only in building a membership package that meets customer needs as well as your business needs, but as a time saver for your staff. Collecting data, filtering groups, and automating messaging are all a part of the new subscription software tool.
Courses that are implementing this subscription feature suite are seeing explosive growth, and driving more business during their slow hours. In just two months time, a course using this system saw over 500+ monthly subscriptions sold to customers.
Features include, but are not limited to:
1. Ability to sell/cancel subscription online
2. Provide specified $$ discount or % discount to pass holders, on any item in inventory or green fees
3. Set settings such as Minimum Pass holder billable terms, 'x'day cancellation notice, and automatic cancellation rules.
4. Set rules and conditions that need to be met prior to benefits of membership to be applied
5. Service fees to purchase
6. Required customer fields to purchase pass
7. Multi course sharing of pass
8. In depth reporting on health of memberships such as attrition
9. Dunning features to facilitate faster collection of AR (30, 60, 90 day expired credit card reminders)
10. ACH payment methods
11. Mobile friendly experience to sell passes on mobile devices in pro shop or on a smartphone.
12. Easily application and transfer of existing pass holders to foreUP from any other system
13. Daily email summaries of metrics such as: Daily charges, attrition, new sign ups.
---
SEE YOU THERE!
You won't want to miss the chance to see the power of these improvements and additions live and in action. Come visit us while you're at the show, or schedule an appointment with our foreUP experts with these links.
foreUP Customers: Schedule a Time Here
Non-Customers: Schedule a Time Here
Prospective Partners: Email rpetersen@foreUP.com to request a meeting.
Or, if you're feeling up for an adventure, try this map to guide you to us instead.