With a national heatwave rocking the United States, it's safe to say that the dog days of summer are here.
For some golf courses, sweltering summers are to be expected, but for those in cooler states, unexpected heat can throw a huge wrench into scheduling.
But you don't have to take rain checks on hot days. Your course can still thrive all summer long if you're prepared with the right tools to take care of your golfers and the right deals to bring them in.
For courses in southern states, it's going to take a bit of extra effort to get golfers on your greens.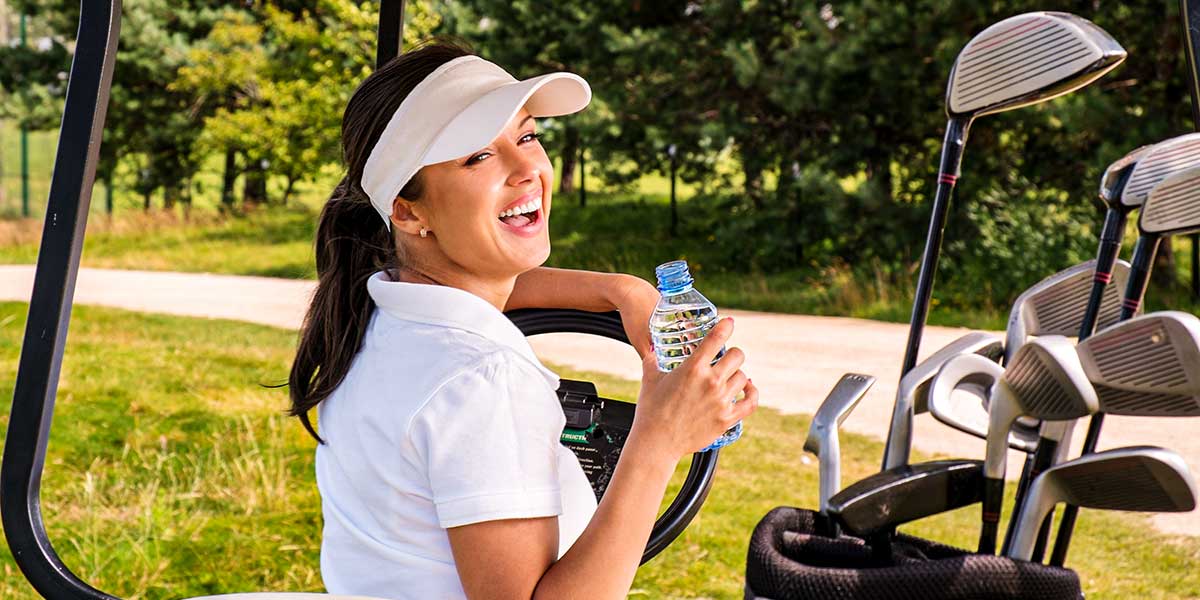 Keeping Golfers Cool
On hot days, safety should always be your number one priority.
Making sure water is free and always accessible is crucial in making sure golfers stay hydrated. Consider having extra water carts and stations available through these hot months—it's much better to have too much water than not enough.
Attach a note to registration confirmations. If someone books a tee time on a day that is going to be especially hot, help them prepare. Encourage your golfers to wear sunscreen and hats, bring water, and be prepared to sweat.
Provide cold cloths for your customers. Something as simple as a small towel dipped in cold water can make a huge difference on days that are 95° or hotter. Your rangers can come around with a basin of cold water for golfers to re-dip every hour or so.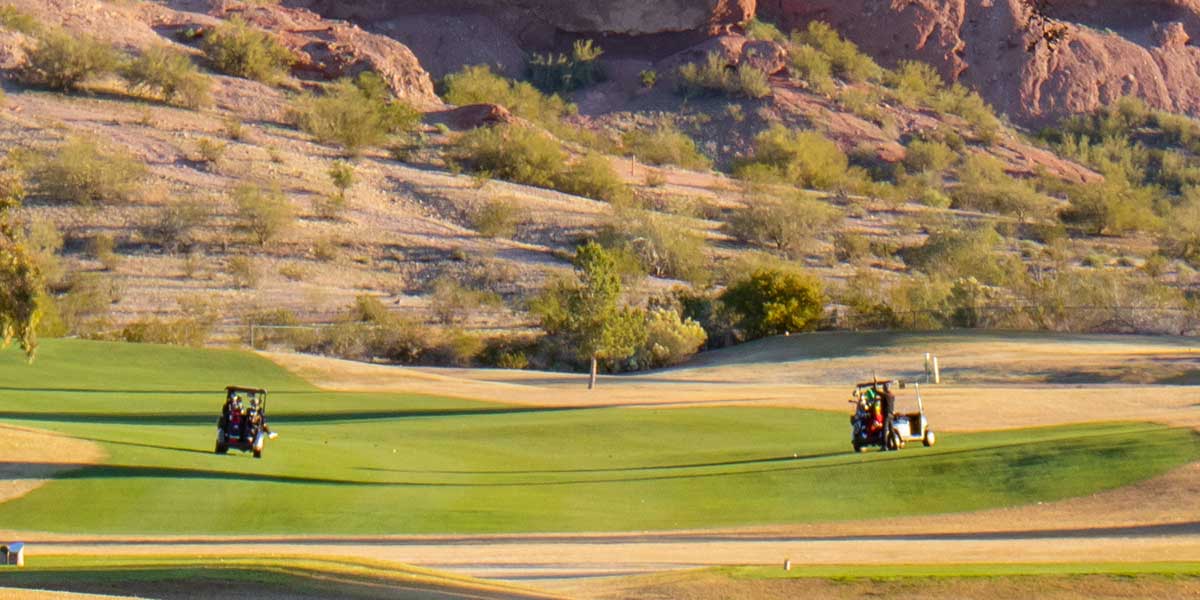 Maximizing Summer Revenue
Just because the weather is punishing doesn't mean your customers have lost their love for golf.
They simply need the right incentive to get out and play in the heat.
Foursome Specials: Foursome specials can be a great initial special to offer if you don't know where to start. Providing a discount on foursome-only tee times gives customers a reason to come in larger groups, and larger groups tend to spend more on food and rentals.
Nonmember Specials: Member for a Day. Allowing golfers that aren't already members to buy member experiences on less popular days (think Mondays and Tuesdays) can drive higher occupancy on hotter days. Plus, these package specials

will likely lead to more membership enrollments.
---
---
Strategic Tee Sheet Blocks: If your course has low occupancy during certain chunks of time, see this as a potential opportunity to block off time on your tee sheet. If evening tee times aren't getting booked, you can save on overhead costs and payroll by closing your course during strategic periods.
Re-focus Staff Productivity: You may also consider what times are slower during the day and make sure staff is being productive. Have food & beverage staff pre-make food, and consider minimizing your kitchen staff during slow times. These lulls can also be great times to have your grounds crew syringe the greens in order to cool down the topsoil.
The sudden heat wave hasn't been negative for every course. Many courses are enjoying these warm summer days as they enter peak golf season.
When the weather's warm, your course can make the most of the inflow of customers by being aware of customers' needs and making deliberate choices.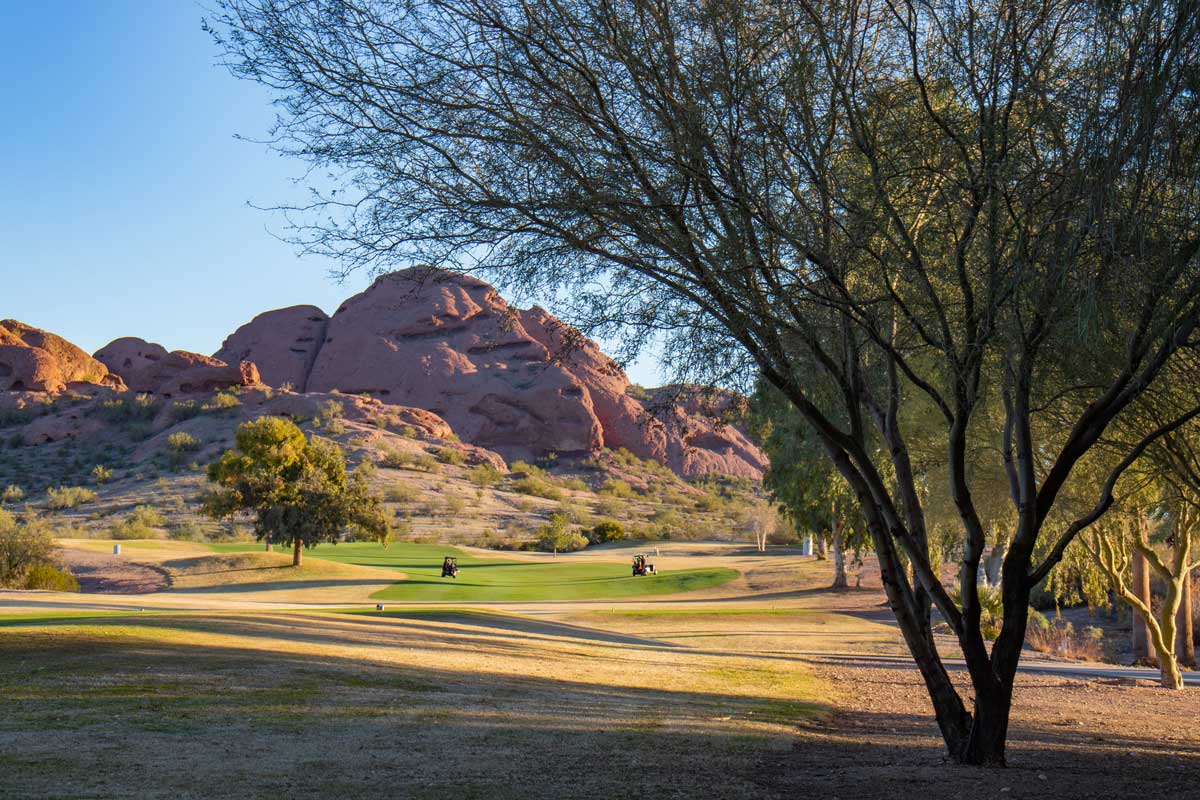 Caring for Your Course
When your course is getting extra use and extra sun, it's also going to require extra care.
Standard Maintenance Checks: Make sure your grounds staff is on top of

basic maintenance

—checking sprinklers, sanding and seeding tee boxes every day, ensuring divots are filled and ball marks are fixed.
Wetting Agents: Invest in a wetting agent for your entire green. A lawn wetting agent acts sort of like a sunscreen for grass. It improves absorption and allows water to deeply penetrate the soil, which will keep your grass greener and healthier, plus prevent the need for extra watering on hot days.
Cut the Cutting: A great way to lower the stress on your grass is to raise your mow height or consider only cutting greens and tees every other day. When there is heavy foot traffic and heat on your grass, keeping it longer will also keep it stronger.

Keep Carts Cool:

During peak season, your carts are likely getting more use—and they're more likely to overheat. Making sure your cart crew is diligent about water levels in cart batteries will help them last longer and keep you from replacing them unnecessarily. And when you do need to replace those batteries, do your research to find the best deal for your course and circumstance.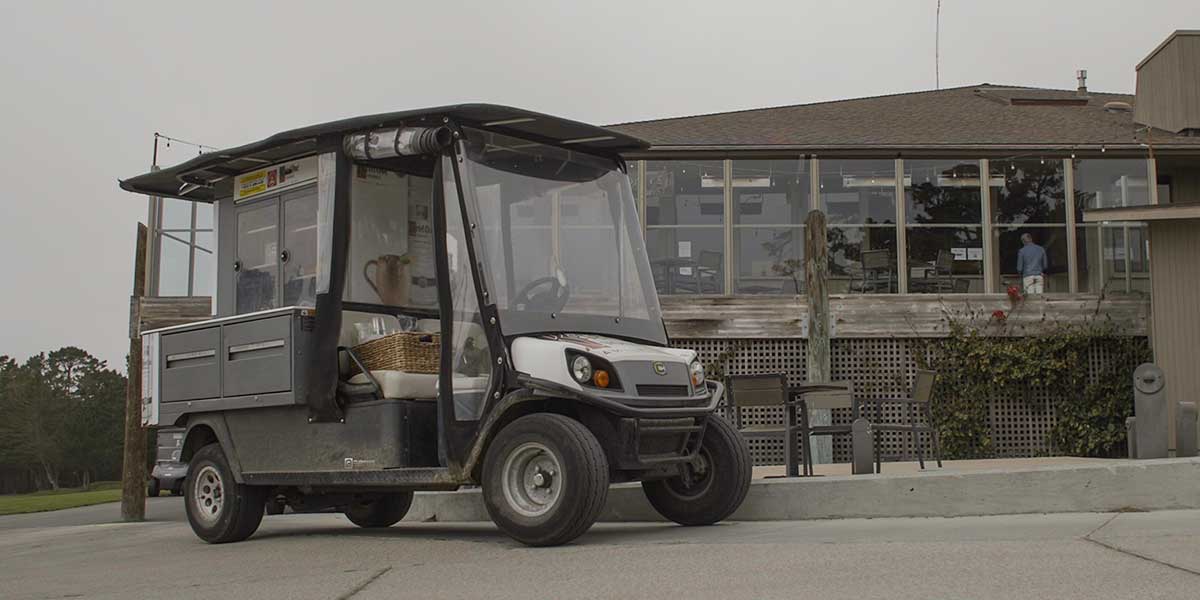 Making the Most of Summer
When your golfers are showing up and playing often, they'll be even more receptive to specials and events. Make the most revenue possible and create the best experiences for your customers.
Seasonal Retail: Change your pro shop inventory to match the season. Keep bug spray, sunscreen, visors, sunglasses, and other items that forgetful golfers will wish they had and just might impulse purchase.
Summer Menus: Try summer foods like salads, sandwiches, and wraps that customers can enjoy while still enjoying the warm weather. You'll also see more large groups coming in, so try adding shareable finger food to your menu like nachos or french fries—these will make golfers want to buy snacks to share with their friends.
Family Events: Invite the whole family! Consider hosting a movie night after the last round of golf is played for your golfers' families to enjoy. These movie nights can be packages that golfers add on when they buy their round of golf, and simply renting a projector and screen can create a fun atmosphere for everyone. Just like a real movie theater, you can make revenue from concessions, either through snacks or through a kids' dinner menu.
Limited Memberships: If your course sees a lot of out-of-town golfers, consider adding a one-week membership option. When a customer proves they aren't a resident of your state, offering deals like "Buy 3, get 1 free," can be an excellent way to get them to spend money at your course only and not rotate between others in the area.
Whether the summer months are peak season or the low point for your course, you can still maximize your revenue. In making deliberate decisions to improve your customers' experiences, care for your course, and offer strategic specials, you'll make it through even the worst doldrums.
---
Here at foreUP, our number one priority is supporting our clients like you through innovative software solutions, best-in-industry support, and a wealth of resources. Having software that works for you is a crucial step in making sure your business is taken care of.
Not a foreUP client? There's no better time to sign up. Check out our Heat Wave Special to learn how you can get upwards of $500 in free hardware when you enroll with us.