March 1, 2018
Lindon, Utah: foreUP has announced the implementation of an integrated iPad swipe solution for golf courses using Vantiv Integrated Payments as their merchant processor.
"The industry is moving, like many other industries, to a more mobile-friendly environment. With everything we do, we are looking to give our golf course operators a way to have more flexibility and efficiency," said Joel Hopkins, a Senior Engineer at foreUP. "We want to provide cutting-edge technology that drives revenues for our customers."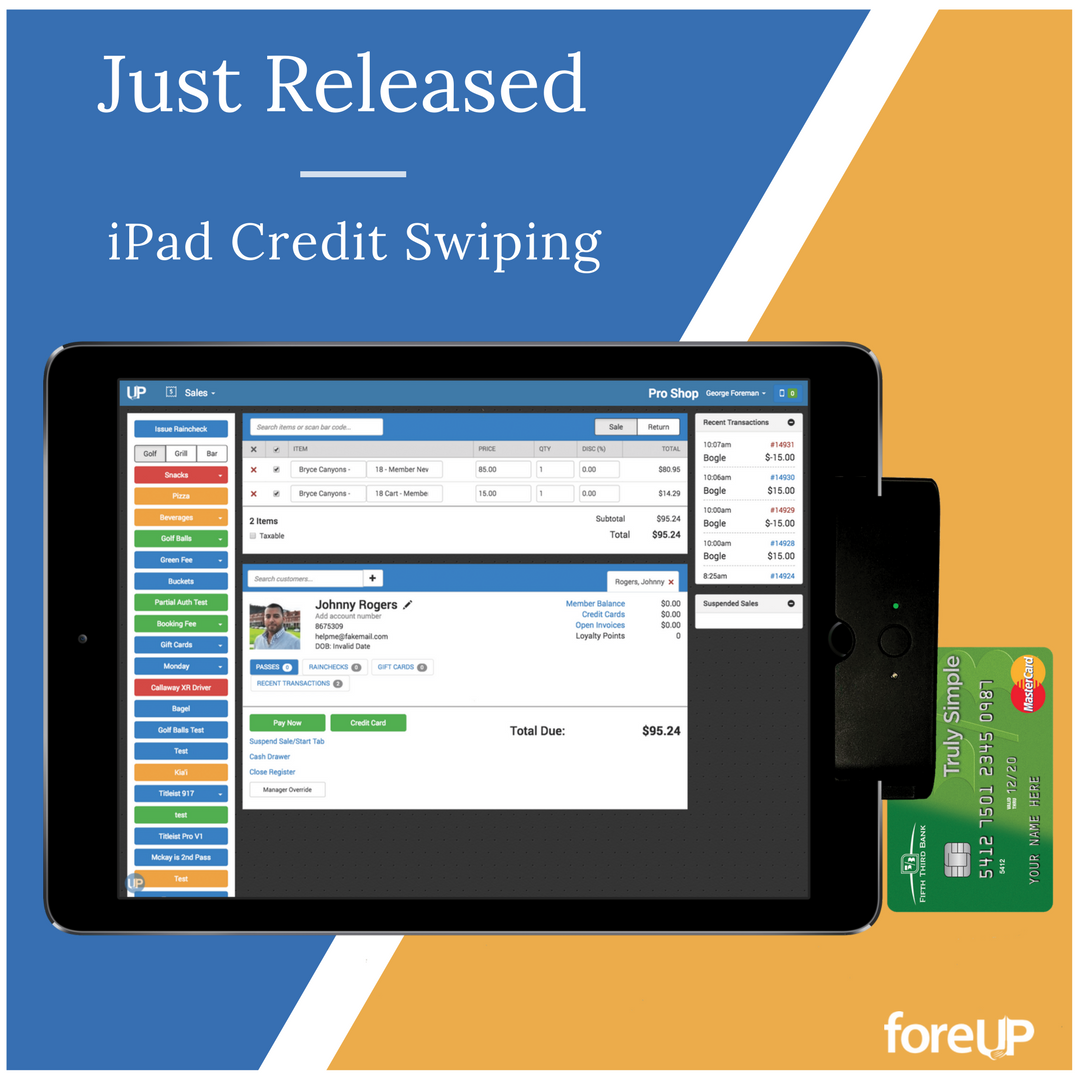 The addition of an integrated iPad swipe is one of many recent updates implemented by foreUP to provide full mobile capabilities, including features like their recently released Mobile Starter Sheet.
The addition of an iPad swipe further simplifies the foreUP platform at a golf facility. Staff members can take the golf point of sale, with credit card swiping capabilities, directly to end consumers. Whether it is on the golf course, in the shop, or around the premises it can make any location a place where a foreUP golf course can assist their customers.
The new iPad support is available to all foreUP customers who are using the latest version of the Point of Sale (full golf facilities) and Vantiv as their integrated merchant processor. The iPad Swipes are available for pre-order this week. Click the link below for more details.
Read more about this new product release on the foreUP Golf Management blog.
About foreUP:
Since 2012, foreUP has offered cloud-based technology solutions that make it easier for golf course, club, and/or pro shop managers to run and market their business. The company has steadily increased the offerings of their management suite to add efficiency and effectiveness to all course management initiatives. The integrated SaaS tools can replace all of the manual processes and one-off softwares commonly used by courses, including: point of sale, tee sheet management, online booking, billing, text/email marketing, kitchen services, employees, reporting, and others. Learn more at foreUPgolf.com.