Getting players to your course is only the first hurdle; getting them to come back is another challenge in itself. Even the best courses and clubs have room for improvement. Small changes to your guests' experience are the fastest way to address this challenge, and the check-in process is the first opportunity.
Fortunately, there are a few small things you can train your staff on that will make this first impression positive every time they arrive at your course. Having course management software like foreUP is a great way to get helpful tools and programs, but it's not required for your business to thrive.
When you are deliberate about the way you check your clients in, the experience will likely improve for everyone involved. There are a lot of ways to improve your customers' check-in experiences, and we've compiled a list of places to start!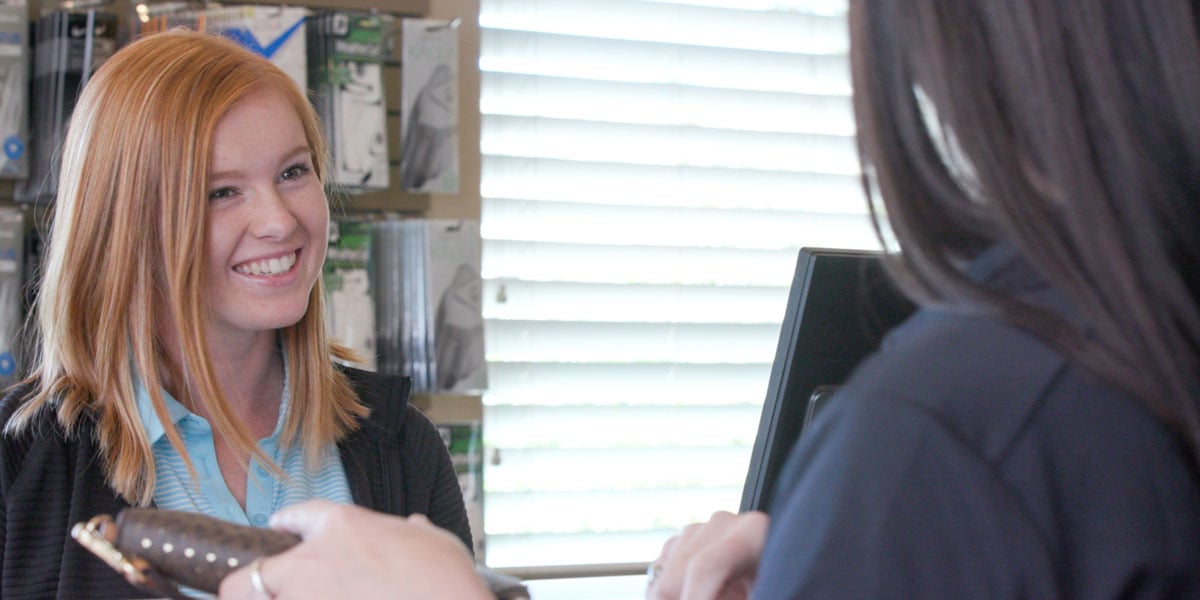 Greet your golfers by name.
Recognizing and remembering your customers is a great way to show them that you appreciate them and value their business.
If a customer is in your system, consider attaching a photo to their account.
Then your staff can recognize the faces of your loyal clients and greet them as soon as they walk in the door.
If you've got foreUP, the software allows you to easily customize and edit your client contacts.
Keep personalized notes.
Using the "notes" section of a customer's account is a great way for employees to keep track of personal details.
Notes can be big things like: "Her daughter just got into university, offer congratulations!"
Or small things like: "He always forgets to use his gift card, so remind him before he pays."
Detailed notes can be crucial to improving your guests' experiences.
Remember their birthdays.
When you are onboarding a new customer, be sure to collect their birthday information. This information will be helpful on a future visit, so get it early to be prepared.
When they come in, employees can wish them a happy early or belated birthday.
If your course is able, try offering a birthday discount or special offer.
Plus, with foreUP email automation, you can set up a birthday program to automatically reach out to your golfers with personalized messages.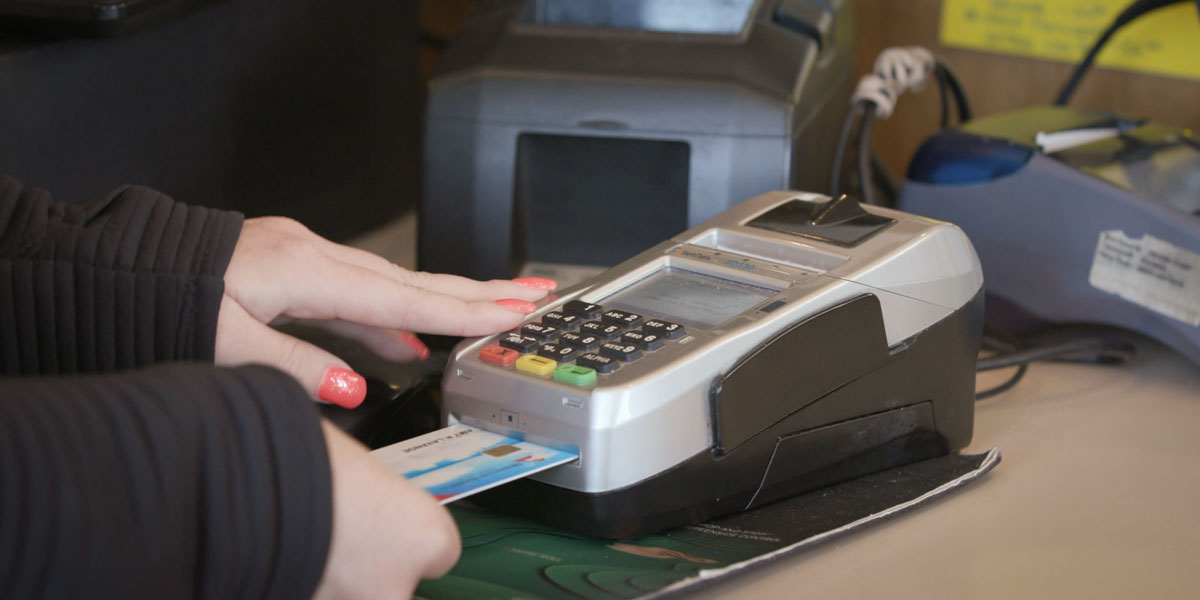 Offer prepayment options and digital check-in.
Faster check-ins mean more time on the green for your golfers and more reliable scheduling in your system.
Offering prepayment is a great way to speed up check-in—through foreUP, you can even require prepayment.
Plus, you can offer digital check-in so that your golfers can skip the check-in desk altogether if that's what they prefer.
You can also try offering barcoded membership cards that allow customers to simply scan and go.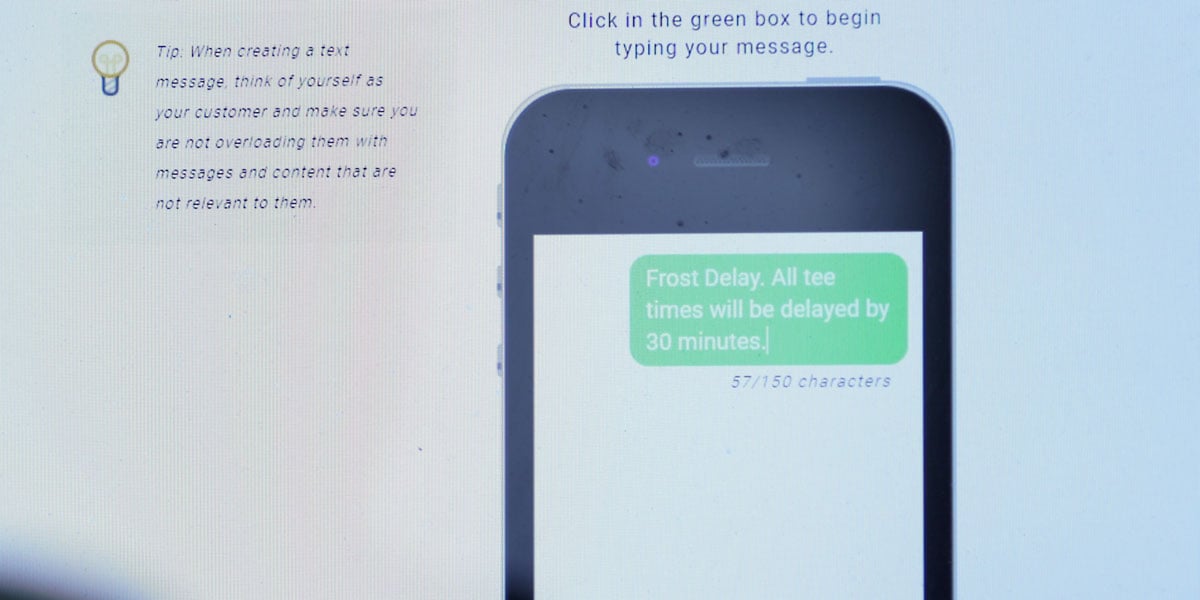 Keep communicating with your customers.
Having a texting system allows you to directly reach your customers and allows them to reach out to you. Keeping that line of communication open and active is helpful for both parties.
Letting them know their tee time is coming up or informing them of inclement weather can be easy and direct with a text message.
Plus, automated emails and texts can keep your customers in the know about events or tournaments coming up.
Keep training your staff. 
Having a great, well-trained staff can make a monumental difference in the atmosphere of your course and the experiences that customers have.
It's important to keep your staff informed about changes, new technology, and best practices when it comes to their duties at the course.
foreUP provides training videos, blogs, and conferences to help keep everyone up to date.
The check-in process doesn't end with the interactions that take place in the clubhouse. A good check-in experience will benefit every part of your business, all the way down to the way that customers perceive your course. Starting their day of golf on a positive, helpful, and personal note is a great way to guarantee that they'll enjoy their time at your course—even if they miss half of their shots.
Having great software like foreUP gives you a huge leg up when it comes to making your check-ins more efficient, more personal, and more valuable to your customers and your business.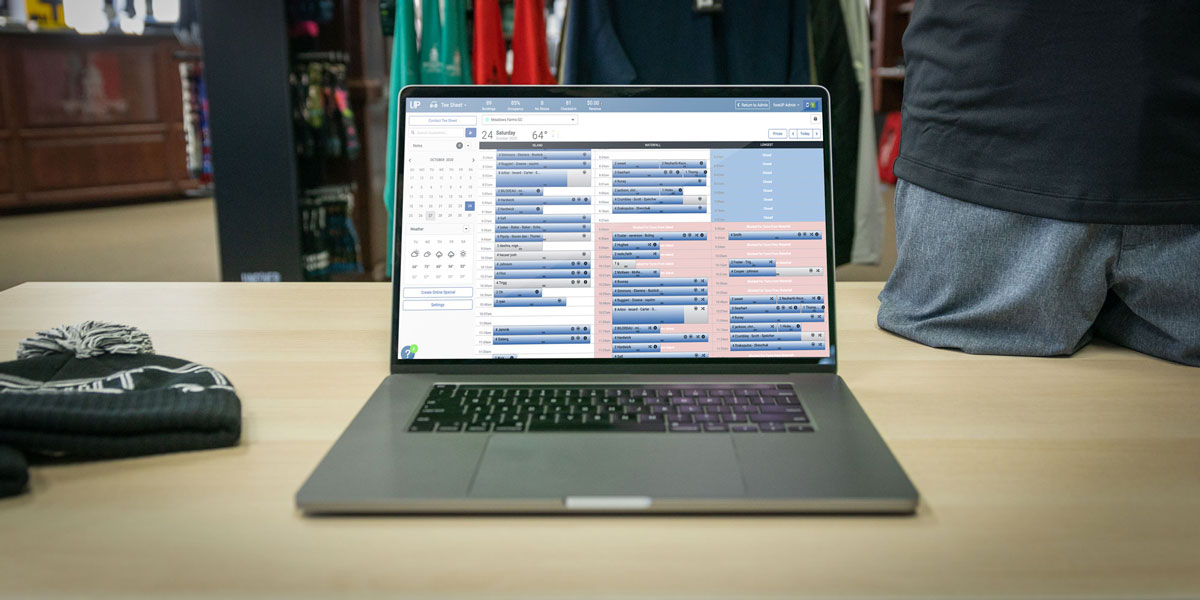 foreUP comes with built-in tools designed to help you help your customers. The customer database, built-in food and beverage, text and email automation, tee sheet, point of sale, and billing software are all available, easy to use, and in one place.
Does your check-in strategy need revamping? Request a demo of foreUP today to see for yourself how our software can benefit your course or club.